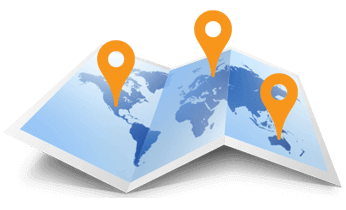 Geo Targeted Traffic
BabylonTraffic.com already generated traffic from dozens of countries, at no extra cost! Just choose the country you want in the settings of your campaign (United States, India, UK, France, etc.) and we will automatically send you visits from IPs in these countries, the correct language and a human behaviour!
Specific country
Choose one or many countries
Alexa Rank
Improve it in this country
Different behaviour
Depending of the country
What is Geo Targeting?
It is a term to describe that we want to target specifically one GEOgraphical location for our website.
For example if you have a business specifically focused on citizens of USA and your website use to have USA visitors, it will be weird to receive visitors from India. This is why you need to geo target only visitors from USA.
With BabylonTraffic.com, you can enjoy this feature for free!